LGBTQ struggling with addiction?
Inspire Recovery can help! Call 561-899-6088 for a free & confidential consultation.
LGBTQ Positive Peer Sober Supports
Sober supports are a keystone of a solid recovery program. When you are new to recovery, you may not have many sober supports. This is common. Whether you started your journey by going to a treatment center or by attending 12 Steps meetings, engaging with other people in recovery is key. If you are new to a treatment center than their sober supports include the staff at the center and people you live with in sober housing.
This is a lot of support for someone that has potentially left a group of friends, a family home or a romantic relationship that involved drug and/or alcohol misuse. However, as an individual begins to feel more at home in the sober world it's important that the circle of support expands, just a little.
Finding people who are a positive influence on your recovery, whom you also truly enjoy hanging out with, maybe difficult, at first. Stay present with a common message in recovery—"don't give up." In time, you may be surprised how close you become to folks whom you relate to a significant aspect of your life, addition.
LEAVING HOME for ADDICTION RECOVERY
Some people move across the country to try their hand at recovery. Geography is one of those aspects of culture that impacts our personality in subtle ways. Perhaps someone from the west coast feels uncomfortable living in south Florida, where they decided to go to treatment.
This is why the fellowship of recovery tends to be pretty welcoming. In general, many people are transplants. Many people choose to go to treatment far from home. Especially for those who need to leave a toxic environment. When you can't avoid the dangerous people or substances that are keeping you from your serenity, it may be time to move on.
It can be very wise to pack a bag when you are serious about going to rehab. Once you feel strong in your recovery, home might be an option. However, many people do decide to continue to live where their sober seeds first took root.
THE TRANSFORMING PROGRAM of RECOVERY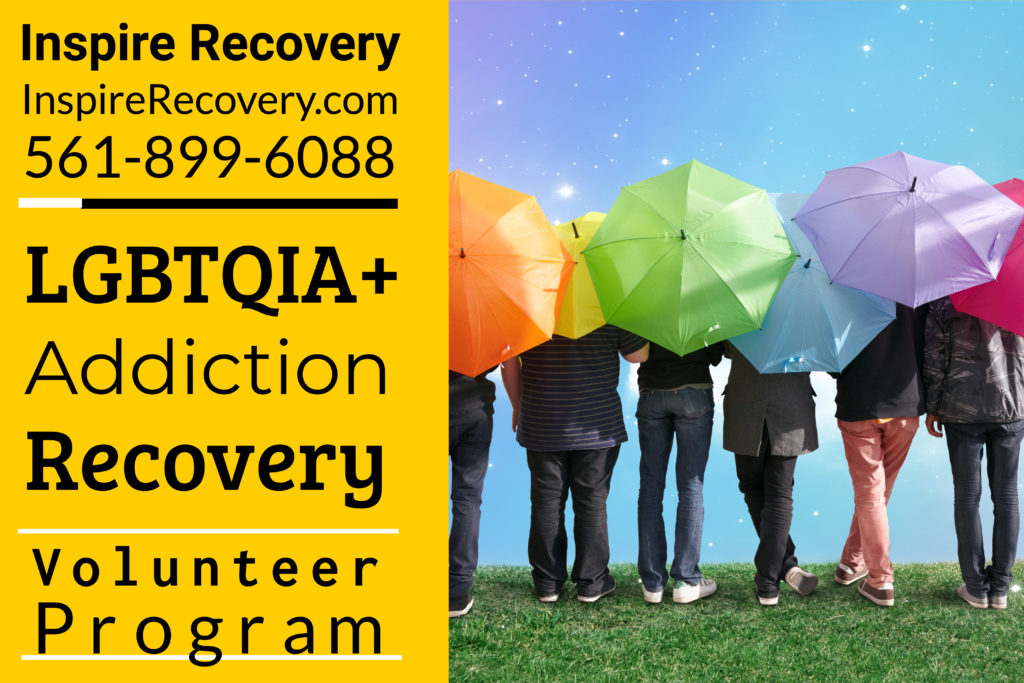 As you grow in your recovery your life completely transforms. Home might not be the same anymore because you've changed for the better and everything there has stayed the same. It's important to maintain communication with loved ones who support your personal growth and want to see you live a fulfilling life.
Find balance with the distance by taking the time to stay connected to the ones you love. Continue to achieve balance by meeting like-minded peers in recovery, below are some suggestions that might help you along the path.
VOLUNTEERING AT 12 STEP MEETINGS
Doing service work and volunteering is a big part of working a recovery program. This part of the program never changes, no matter if you're working the 12 steps for the first time or have been in recovery for 20 years.
Having a strong recovery program generally involves volunteering either within your recovery community or in your community as a whole. It is proven that when we give our time selflessly to our community or a cause that our lives are enriched in many ways. There is a full mind, body and spiritual benefit happening. Psychologically we are taking ourselves out of the center of our universe and "being of service" to others.
Many people start their service work at their 12 step meeting. Volunteering to set up the room for the meeting, chairing or leading a meeting, providing coffee or snacks. It will all depend on the format of the meeting you attend. 12 step clubhouses are established venues that are independent of themselves. Some of these operate snack counters where you can volunteer.  If the meetings you attend are at a church or community center there are likely opportunities for you to volunteer there.
SOBER SUPPORT IN RECOVERY
Where ever you live there will be opportunities to volunteer in your community. Through these avenues, you are likely to meet a person or two that can be a positive peer support. For someone to be a positive peer support they will either be in an abstinence-based recovery program (like Alcoholics Anonymous or Narcotics Anonymous). They might also be involved in another 12 Step program (such as Al-Anon, or CoDa which is a Codependents Anonymous 12 step group).
A sober support might be someone who completely abstains from drugs and alcohol while you are hanging out. For example, a family member who is not in recovery can be a sober support. Anyone who is supportive of your recovery will likely understand what might be triggering for you. If the obvious is not being observed, use skills your gaining from the program and communicate your needs to your family and friends when necessary.
VOLUNTEER at YOUR LOCAL LGBT CENTER
For those who are LGBTQ volunteering within the LGBTQ community can be an incredible way to feel a part of YOUR community.
Your local LGBTQ center might offer volunteer opportunities with different kinds of LGBTQ-focused events. For example, in larger cities, there are usually LGBTQ youth centers or support programs.
You might need to become a part of your local LGBTQ community center in some capacity before you can acquire a volunteer position. Many LGBTQ community centers host annual and monthly events. Consider these as an opportunity to be of service, as well as, a place to meet your peers.
GROWTH HAPPENS OUTSIDE OUR COMFORT ZONE
If you're shy or have a hard time meeting new people, introduce yourself to someone who appears to be involved in the center. Let them know you're new to town or new to the center or the specific meeting. Meeting new people can be challenging. However, in recovery, we say that growth happens outside of our comfort zones.
One new person can potentially open the doors of opportunity for you to meet a whole slew of new people. In time, these people can become the people you call when you need support. Reaching out when you to hear positive reinforcements or encouragement is also something many of us have to get used to. Even if we have never done it before we step into a program of recovery.
VOLUNTEER WITH an LGBTQ ADVOCACY GROUP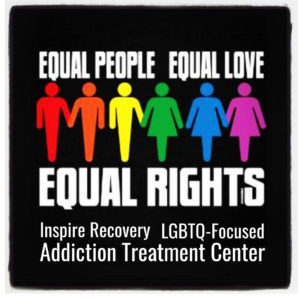 A life of recovery can provide one with a strong sense of purpose, having removed a major distraction from their life—active addiction.
LGBTQ advocacy work is a valuable opportunity for LGBTQ folks to volunteer in their community. Campaigning for equal rights and opportunities for LGBTQ people is just as important today than it was 50 years ago in the years leading up to the Stonewall Riots. In fact, LGBTQ rights are a roller coaster of gains and losses.
By participating in the role of community organizer and human rights activist, individuals can be a part of the change they wish to see in the world. There are local and national groups that provide volunteer opportunities, such as the Human Rights Campaign. Check out their list of LGBTQ rights organizations in the United States to find out about more opportunities near you.
12 STEP SPONSORS – A PART of the BIG PICTURE
In addition to finding opportunities to meet positive peer supports through service in your community, every solid recovery program involves a 12 step sponsor. A sponsor is someone who has worked the 12 steps of recovery and continues to work a strong recovery program themselves.
This person does not necessarily need to be your friend, and it can be better to consider the relationship to be a bit more formal or professional. This is because of the importance of your sponsor being able to hold you accountable to your step work—the way a boss or manager at your job holds you accountable to your job.
For example, at Inspire Recovery we suggest that clients can see the best results in their recovery from addiction if they find a sponsor to work the 12 steps with outside of our center. Clients are encouraged to find a sponsor through the meeting houses they attend for Alcoholics Anonymous and Narcotics Anonymous.
Client advocates at Inspire Recovery can also help to connect clients to sponsors that have worked the steps. We feel that it is helpful for a client to have strong sober supports that are in addition to the staff at Inspire and the peers that clients spend the majority of their time with.
BUILDING a NETWORK OF SUPPORT in RECOVERY
Building a network of support is a responsible way to strengthen your program. In recovery, it's essential to learn to form healthy relationships with people. Commit to this with all your relationships, not only the people that are meeting for the first time.
In recovery, we get to access our characteristics and see which ones we need to grow from. Personal growth work is intertwined with the work you are doing in your step work. Through this work, you will learn much about yourself. What you do to avoid conflict, or how you get so enmeshed in conflict. How you isolate or how you use social interactions to get what you want from others. In recovery, we learn to get honest about ourselves so we can heal the parts of ourselves that are the root of our addiction and our dysfunction.
Though it is hard work, it is very rewarding. We encourage you to embrace your journey to the Happy Destiny—as we say in AA. To learn more about co-dependency in recovery, have a read of our article.
Are you or is someone you know addicted to drugs or alcohol?
Call Inspire Recovery today at 561-899-6088 for a free & confidential consultation.
Inspire Recovery Supports these LGBTQ, Human Rights, & AIDS Organizations