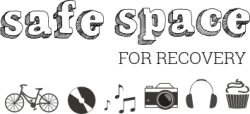 Stop Struggling. Pick Up The Phone & Call Us Now!
We are an LGBTQIA+ Dual Diagnosed Drug & Alcohol Rehab. You don't have to be ALONE anymore!
We offer Day/Night (PHP), Intensive Outpatient (IOP), Out Patient (OP), Aftercare and Alumni services. Visit our Treatment Programs to learn more.


Each week at Inspire Recovery offers unique opportunities for clients to process their experiences in recovery through art-based groups. We include gender identity and other LGBTQ-specific topics in our groups and individual therapies, crafting our program to fit the needs of our clients and their lives.