Are you or is someone you struggling with addiction?
Inspire Recovery can help! Call 561-899-6088 for a free & confidential consultation.
The signs of meth use show on a person's physical and mental health. They include loss of appetite and significant weight loss. There will usually be a change in sleeping patterns, severe mood swings, and unpredictable behavior. A person addicted to meth can suffer from hyperthermia, elevated blood pressure, rapid heart rate, and irregular heart rhythm. These are just some of the warning signs of meth use, short for Methamphetamine.
Your ability to see the signs of meth use will vary on the relationship that you have with the meth addict in your life.
Meth Addicts are Friends, Family, Employees 
As a friend or a family member, you might notice that your friend or loved one does not show the same interest in things that they used to love to do. They might begin hanging around with a rougher crowd and disappearing for a few days at a time. You might notice that they seem more anxious and nervous than usual. Sleeping all day and then gone all night. Other warning signs appear when your loved one starts to ask for money. You may even discover that valuables have disappeared.
If you are an employer, you might notice that this person started coming in late for work. Perhaps, the quality of the work has slipped. They might be making more mistakes and act like they're hiding things. As the addiction takes over a person's life they can be found making a lot of excuses. When your employee shows these signs they might eventually begin to miss work.
Meth is Extremely Addictive
These are all warning signs that something might be going on and that something might be meth addiction. Methamphetamine is extremely addictive. It creates an intense high that can fade as quickly as it comes, leading people to use frequently to stay high and avoid a comedown.
If you have never dealt with someone addicted to drugs or alcohol and you are trying to figure out what to do, the best course of action is to talk to a professional.
A meth rehab professional can help you understand what's going on. They will talk to you about the steps that have to be taken to get started with meth rehab and the road-to-recovery. You could start by Googling meth rehab, meth treatment, or "meth recovery near me" to find places to contact. Also, start reading and learning about drug addiction and the addiction recovery process. If you're not careful and try to handle everything by yourself, you might make things worse.
Contact Addiction Professionals
The best thing to do is to reach out to a professional and discuss an action plan that's going to work best for you and the person you're concerned about.
At Inspire Recovery, we have a team of professionals, some of whom are living in recovery from addiction themselves. All the staff at Inspire are trained to work with members of the gay and transgender community who are addicted to drugs like meth. We are not judgmental. We are compassionate and understanding. One of the reasons Inspire Recovery is successful at helping LGBTQ+ individuals recover from meth addiction is because we provide individualized care. We are a fully accredited facility and our staff follows the best practices for meth rehab. Most importantly, we are inclusive and provide affirming care for the LGBTQ+ community in recovery from addiction.
Inspire Rehab for the LGBTQ+ Community  
Being in meth rehab, especially at first, can be terrifying and isolating for meth addicts. That's why it's so important for addicts to get treated by people who understand them. Know what they are going through and who are willing to stay by their side. We are not just a rehab, we are a healing community. Staff is here to provide encouragement and keep residents focused when the going gets tough.
If you have a friend or family member who is a lesbian, gay, transgender, bisexual, questioning, queer, or intersex and you suspect them of being addicted to meth the best thing you can do is pick up the phone and call for help.
The call is free, and we will be glad to answer any questions you have, to help you or someone you know gets started on the path to meth rehab. The milestones on the path of recovery are:
Readiness to change. For friends and family members that means taking action and not accepting the status quo.
Believing that you can make things happen.
Taking the first step by calling a professional.
Supporting your friend's recovery of mental and emotional wellness.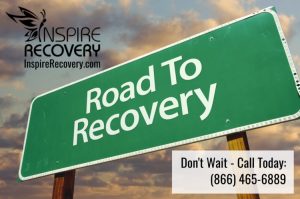 The Road to Meth Recovery 
If you or someone you love is struggling with addiction, you need to know it is difficult to get and stay clean. The road to meth recovery can be a rocky one. It doesn't always go the way we want, and as hard as it may be to accept, setbacks and relapses are part of the process. Although we all wish it were different, professionals in the field of addiction treatment, particularly meth rehab, don't have a magic cure.
There's no such thing as a one-size-fits-all meth rehab model. However, we do know that one of the factors that improve the likelihood of long-term recovery for LGBT meth addicts is being in an LGBT-focused treatment program.
Don't wait. Get help today. Calls answered 24/7-365.
Our goal is to help anybody who asks for help with meth addiction recovery treatment. To assist addicts and the people who care about them take the first steps into recovery. Our admissions team is able available to help you find the right meth-rehab addiction recovery program.
LGBT Higher Risk of Addiction 
At Inspire Recovery, we offer a meth rehab program at our treatment center in West Palm Beach, Florida. This facility is dedicated to the unique needs of the gay and trans community.
The LGBT community has experienced a much higher than average crystal meth addiction rate than the general public. Many LGBT folks have faced family rejection, bullying, and societal discrimination. This can result in a loss of support systems, possibly even starting at a young age. An LGBTQIA+ individual can find themselves powerfully attracted to a perceived safe set of friends who are also apart of the queer community.
The promise of escapism, friendship, and inclusion is welcoming to anyone. Unfortunately, those who appear to be peers who are looking out for each other may be held together by the use of addictive drugs and addiction. All addictions begin with dabbling with drugs like meth. It can start slowly and grow to become a big problem that easily becomes out of control.
If you or someone you know is addicted to meth, do not hesitate to call us today.
Short Term Effects Signs of Meth Use:
Loss of Appetite
Significant Weight Loss
Change in Sleeping Patterns
Severe Mood Swings
Unpredictable Behavior
Tremors & Convulsions
Hyperthermia
Elevated Blood Pressure
Rapid Heart Rate
Irregular Heart Rhythm
Short Term Effects Signs of Meth Use:
More persistent psychotic symptoms–including delusions, paranoia, and hallucinations.
Increased mental health issues like depression, anxiety, and social isolation.
Confusion and odd behavior.
Feeling of bugs crawling on the skin.
Body sores from users picking at their skin.
Breathing problems associated with smoke inhalation.
Irreversible damage to blood vessels throughout the body, including the heart and brain.
Stroke
Coma
Are you or is someone you know addicted to drugs?
Call Inspire Recovery today at 561-899-6088 for a free & confidential consultation.
Inspire Recovery Supports these LGBTQ, Human Rights, & AIDS Organizations