MEET THE TEAM AT LGBTQ REHAB.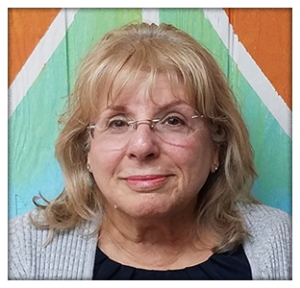 Loni Cervone, LMHC, CAP, QS
Clinical Director She / Her / Hers
Loni Cervone, LMHC, CAP, QS received her Master's Degree in Mental Health Counseling from Florida Atlantic University. As a clinician, Clinical Director and Qualified Supervisor, with 20 years experience; Loni has found it rewarding to serve a diverse population while working in different settings-including in New York, California and Florida.
Loni can honestly say that she has found fulfillment in helping clients to address solutions to personal life challenges, overcome struggles and trauma, and go on to find peace and serenity in their lives. She believes that we all have the power to create personal change. Her therapeutic approach integrates complementary methodologies and strategies to create a trusting relationship with clients.
With, compassion, validation, and empowerment, she works holistically, helping individuals discover their essential truth. She celebrates the special aspects of each client here at Inspire Recovery.
Inspire Recovery LGBTQ Drug and Alcohol Addiction Rehab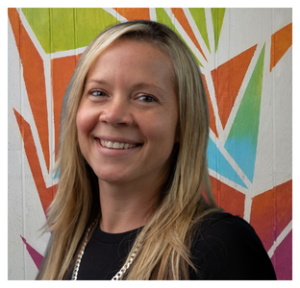 Jaki Neering, LCSW, QS, Trauma-Informed Certified
Clinical Supervisor - She / Her / Hers
Jaki Neering, has a loving & progressive approach working with the LGBTQIA+ community. Jaki graduated from Barry University in 2016 with a Master of Social Work degree. She is a Licensed Clinical Social Worker. Jaki believes in the power of trauma-informed interventions, which recognizes human vulnerability but focuses on finding strengths, resources, and capacity for healing and recovery by promoting factors that will enhance a person's resiliency.
Through her inspirational approach, Jaki has a passion for empowering marginalized populations. She is devoted to serving the LGBTQ population while on the journey of self-discovery, self-love, and long-term sobriety. Jaki assists individuals in finding their voice and advocates for self-expression. Additionally, Jaki believes in the transformation of recovery and is passionate about helping others find their truth.
Inspire Recovery LGBTQ Drug and Alcohol Addiction Rehab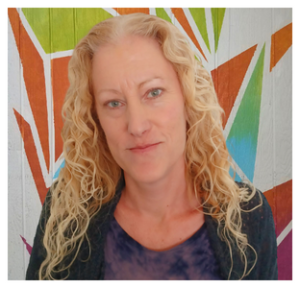 Megan Hauser, LCSW
Primary Therapist - She / Her / Hers
Megan Hauser is a Licensed Clinical Social Worker and a native of Florida. She has been in the addiction and mental health field since 2011. Megan received a Bachelor of Social Work Degree from Florida Atlantic University in 2010. She was employed for 9 years at a long term inpatient and outpatient treatment facility. She worked in several different roles and was promoted from each role in the span of 2-3 years.
She began as a Behavioral Health Technician in 2011 and worked in that role while attending school for her Masters in Social Work Degree at Barry University. She graduated from this Trauma Informed school in 2014. She returned to the same facility and was employed as a case manager in 2014. She was promoted to Primary Therapist in 2017 after receiving her professional license. Megan has been employed at several other facilities and was previously promoted to a Clinical Director role at her previous facility. Megan now works at Inspire Recovery as a Primary Therapist and uses her trauma informed approach to help the LGBTQIA + community. As a member of the community herself, this has allowed her to bring her years of experience to help a community that is truly a piece of her heart.
Inspire Recovery LGBTQ Drug and Alcohol Addiction Rehab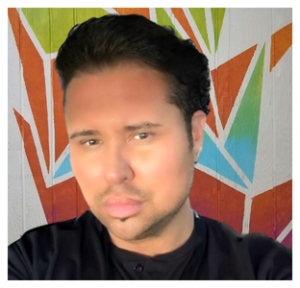 William Wilhelm, CCBT, Registered Intern MSW
Primary Therapist - He / Him / His
William, MSW, is from Philadelphia, Pennsylvania and graduated with a Bachelors degree from Cabrini University with a dual major in English and Communication Media Studies as well as a Minor degree in Sociology, with a concentration in Race and Ethnic Relations. William moved to Florida to pursue a Masters degree in Social Work at Florida Atlantic University. Prior to becoming a Therapist, William worked as a lead Behavioral Health Technician in the field of addiction for many years. William practices and is certified in (CBT) Cognitive Behavioral Therapy.
William strives to empower Inspire clients and showcase their inherent worth, natural talent, skills and abilities.
William is dedicated to serving marginalized populations and committed to fostering hope, healing and strength to the LGBTQIA+ community.
Inspire Recovery LGBTQ Drug and Alcohol Addiction Rehab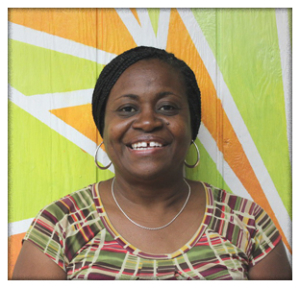 Shirleyann King, MA, LMHC, MCAP
EMDR Specialist/Trauma Therapist - She / Her / Hers
Shirley Ingram, MA, LMHC, MCAP, is most passionate about the field of therapeutic professions, which she has over 25 years of experience in. A lifelong Floridian, she is highly skilled and dedicated to helping individuals overcome trauma and struggles with the debilitating effects of mental health illnesses and addictions. Shirley is driven by a genuine desire to help others to find inner peace and harmony. Shirley specializes in Eye Movement Desensitization Reprocessing (EMDR) Therapy.
EMDR is a worldwide recognized effective treatment for trauma. EMDR Therapy is a psychotherapy that enables people to heal from the symptoms and emotional distress that are the result of disturbing life experiences. It is a set of standardized protocols that incorporates elements from other treatment approaches, that are skillfully employed that helps the mind heal from psychological trauma.
Inspire Recovery LGBTQ Drug and Alcohol Addiction Rehab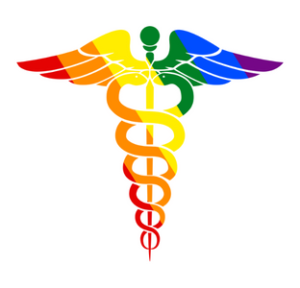 Dr. Denise Josey, MD, MPH, MS, FASM
Medical Director - She / Her / Hers
Dr. Denise Josey is a fellow of the American Society of Addiction Medicine, and has been an Assistant Professor of Preventative Medicine at Nova Southeastern University.
Dr. Josey earned her Doctorate of Medicine from Howard University College of Medicine; a Masters of Public Health with a concentration in Quantitative Methods (Biostatistics and Epidemiology) from the University of Medicine and Dentistry of New Jersey School of Public Health - now Rutgers University; and a Masters of Science in Human Nutrition from Columbia University College of Physicians and Surgeons.
She completed her residency in Preventive Medicine / Public Health Medicine at the Florida Department of Health in Palm Beach County and an Addiction Medicine fellowship at St. Joseph Mercy hospital in Ann Arbor, Michigan. She currently holds board certifications in both Addiction Medicine and Preventive Medicine / Public Health Medicine.
Dr. Josey has dedicated her career to social justice, mental health, chronic pain, and mitigating the opioid crisis in suburban and urban areas.
Inspire Recovery LGBTQ Drug and Alcohol Addiction Rehab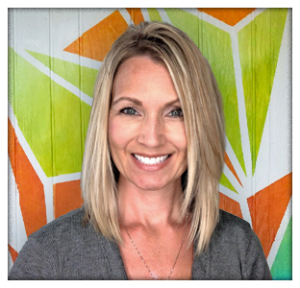 Jackie Vega, RDN
She / Her / Hers
Jackie Vega, RDN is a Registered Dietitian Nutritionist in private practice and a recent recipient of Arizona State University Medical Nutrition Masters program.
Jackie graduated with a Bachelors of Science in Dietetics from Kansas State University and completed her internship at Iowa State University and is a member of the Academy of Nutrition and Dietetics. She also completed a personal training program from the American Council on Exercise.
As the owner of The Wellness Solution, a personal fitness and wellness practice in south Florida she specializes in recipe development, meal planning, kitchen organization, fitness consulting, and integrating personal lifestyles into individualized programming for each clients goals.
Jackie has written several articles for WatchFit.com, SuperHealthyKids.com, HealthBeet.org, HealthInsiders.com and her personal blog, JackieVega.com.
Through her delicious recipes, quick yet effective workouts and lifestyle integration practices, Jackie teaches her clients how to create mouth-watering meals everyone will love, encourages them to not feel guilty for taking that 20-30 minutes out of their days to exercise and inspires them to feel beautiful + radiant in their own skin.
Inspire Recovery LGBTQ Drug and Alcohol Addiction Rehab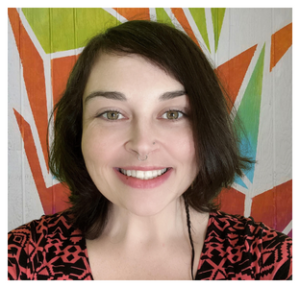 Molly Janes, ADC, CAP
Recovery Support - They / Them / Theirs
Molly is from Ohio and graduated with a Bachelor's degree from Ohio University with a dual major in Education and History. After completion of their degrees, Molly began to work in Behavioral Health and Substance Abuse therapy with youth and adult offenders. Molly began pursuing their Master's in Counseling at Marshall University. They obtained their International Alcohol and Drug Counselor certification, and moved to Florida in 2014.
Molly has worked as a group facilitator, case manager and BHT, in corrections, behavioral health, and substance abuse treatment centers since 2010. They believe that wellbeing starts with looking at the whole person and customizing treatment to meet the needs of the individual. Molly aims to empower clients with knowledge about themselves healing from their traumas. They are passionate about social justice and advocating for marginalized groups.
Inspire Recovery LGBTQ Drug and Alcohol Addiction Rehab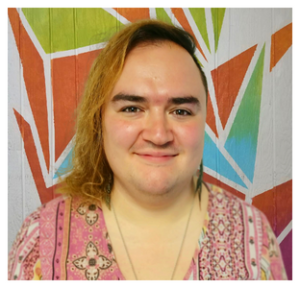 Sarah Needleman, BME
Recovery Advocate - She / Her / Hers / They / Them / Theirs
Sarah is originally from Atlanta, Georgia, with a background in Music Education. She relocated to Florida in 2022 to attend treatment as a client of Inspire Recovery. It was there that she discovered a passion for advocating and helping others in the LGBTQIA+ community, and recovery overall.
She is currently pursuing her Master's in Social Work at Barry University, as well as her certification as a Certified Peer Recovery Specialist. Her goal is to eventually become a therapist. She enjoys using her back in education and a trauma-informed approach to help create a welcoming and healing environment at Inspire Recovery.
Inspire Recovery LGBTQ Drug and Alcohol Addiction Rehab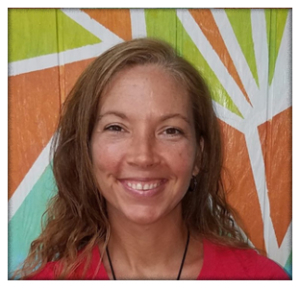 Jodi Neering, LMT
Recovery Support - She / Her / Hers
Jodi Neering is a Licensed Massage Therapist and Certified Breathwork Practitioner honored to facilitate holistic health and recovery. She provides a unique combination of specialized breath and bodywork for integrating stress and processing trauma at a cellular level. These cutting edge therapeutic techniques regular the nervous system and inspire transformation through self-awareness. Jodi is lovingly committed to enhancing well-being by offering tools and practical action steps which create new neural pathways and empower the individual.
Inspire Recovery LGBTQ Drug and Alcohol Addiction Rehab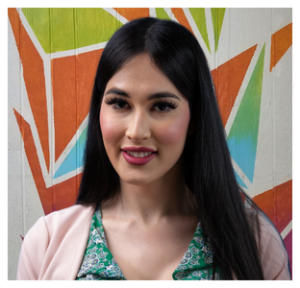 Nadia Lopez-Rabelo
Admissions Coordinator - She/Her/Hers
Nadia is a South Florida native with a passion for the field and has been a part of the Inspire Team since 2021.
With a background in customer service and trauma-informed care, Nadia is dedicated to helping members of the LGBTQIA+ community. She uses personal experience to help clients going through similar circumstances.
Nadia's life experience, Peer Advocacy training, and trauma-informed approach to recovery makes her a valued part of the Inspire Team.
Inspire Recovery LGBTQ Drug and Alcohol Addiction Rehab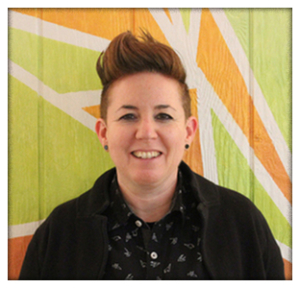 Donna Weinberger
CEO, Founder - They / Them / Theirs
Donna is dedicated to remaining at the forefront of behavioral healthcare for LGBTQ individuals by challenging age-old traditional systems. Donna encourages their staff by providing continuing education to commit a standard of care for the LGBT community with addiction & mental health trauma-informed therapies. Through case studies of experiences, Donna and their staff educate hospitals & treatment facilities throughout the country.
Before opening Inspire Recovery, Donna consulted for the behavioral healthcare industry for 10+ years, developing a strong alliance and passion to aid the recovery community, specifically serving a gender spectrum providing a safe space for transgender folks & others within the LGBTQ community.
Donna opened Inspire Recovery because it was a vital need to have an affirming environment for the transgender and queer community to live and recover with LGBTQ peers with an LGBTQ affirming staff. As a part of the LGBTQ community, Donna is concerned about the well-being of their peers and ensuring that anyone who wants to recover from addiction has a safe and affirming space to grow.
Inspire Recovery LGBTQ Drug and Alcohol Addiction Rehab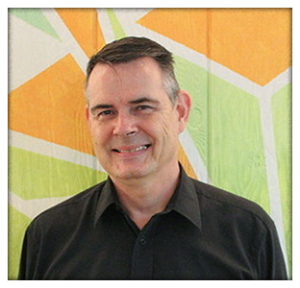 George Lydon
Utilization Review - He / Him / His
George received his Master's in Integrated Marketing Communication from Boston's Emerson College in 2000 and relocated to South Florida in 2001. After thirteen years working in the luxury retail sector in Palm Beach, George wanted to make a difference in people's lives and has been working in the field of treatment center admissions since 2015.
As a founding member of Voices of Pride, the local gay men's chorus, he is well ensconced in the LGBTQ+ community. George joined the Inspire team in 2017, and currently oversees Utilization Review.
Inspire Recovery LGBTQ Drug and Alcohol Addiction Rehab
Joseph Batchelor IV, CRRA
Human Resources / Clinical Support Mgr - He / Him / His
Joseph Batchelor is a native to South Florida and an ally to the LGBTQIA+ community. He has personal experience with active recovery from the disease of addiction, and is grateful to give back through the field of recovery.
Joseph joined Inspire Recovery in 2021 as a BHT, before moving to case management and eventually administration. As the Clinical Support Manager, Joseph uses his experience to help the Clinical Support staff assist clients, in an empowering way, and to build the skills and resources that will help them on their journey through treatment and beyond.
Inspire Recovery LGBTQ Drug and Alcohol Addiction Rehab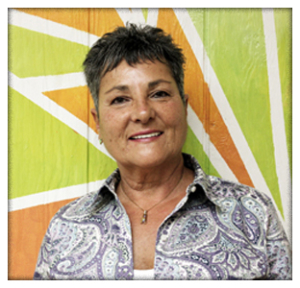 Joyce Matera
National Outreach Director - She / Her / Hers
Joyce Matera is a Certified Recovery Coach Trainer and Recovery Coach, certified by CCAR. Joyce has been an active member of the recovery community for the past 32 years. Joyce has been an impelling representative of the LGBTQ community, serving as a Board Member of LAMBDA North, a 12 step clubhouse for the LGBTQ community. She is an active member of NALGAP and WIN "Women in Network." Ms. Matera, along with Inspire Recovery, is an effective affiliate of Compass Business Alliance and many pride organizations.
Working in the treatment field for the past five years, she has brought considerable awareness of the plight and difficulties that the LGBTQ community has experienced in the world of treatment and recovery. Prior to her recent passion in the field of recovery treatment, she had a 21-year career in finance and insurance.
Inspire Recovery LGBTQ Drug and Alcohol Addiction Rehab