MEET THE TEAM AT LGBTQ REHAB.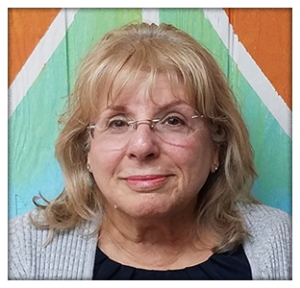 Loni Cervone, LMHC, CAP, QS
Clinical Director She / Her / Hers
Loni Cervone, LMHC, CAP, QS received her Master's Degree in Mental Health Counseling from Florida Atlantic University. As a clinician, Clinical Director and Qualified Supervisor, with 20 years experience; Loni has found it rewarding to serve a diverse population while working in different settings-including in New York, California and Florida.
Loni can honestly say that she has found fulfillment in helping clients to address solutions to personal life challenges, overcome struggles and trauma, and go on to find peace and serenity in their lives. She believes that we all have the power to create personal change. Her therapeutic approach integrates complementary methodologies and strategies to create a trusting relationship with clients.
With, compassion, validation, and empowerment, she works holistically, helping individuals discover their essential truth. She celebrates the special aspects of each client here at Inspire Recovery.
Inspire Recovery LGBTQ Drug and Alcohol Addiction Rehab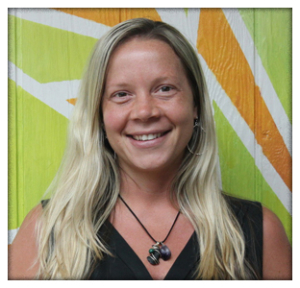 Jaki Neering, LCSW, Trauma-Informed Certified
Program Director / Primary Therapist - She / Her / Hers
Jaki Neering, has a loving & progressive approach working with the LGBTQIA+ community. Jaki graduated from Barry University in 2016 with a Master of Social Work degree. She is a Licensed Clinical Social Worker. Jaki believes in the power of trauma-informed interventions, which recognizes human vulnerability but focuses on finding strengths, resources, and capacity for healing and recovery by promoting factors that will enhance a person's resiliency.
Through her inspirational approach, Jaki has a passion for empowering marginalized populations. She is devoted to serving the LGBTQ population while on the journey of self-discovery, self-love, and long-term sobriety. Jaki assists individuals in finding their voice and advocates for self-expression. Additionally, Jaki believes in the transformation of recovery and is passionate about helping others find their truth.
Inspire Recovery LGBTQ Drug and Alcohol Addiction Rehab
Jessica Lock, Registered Mental Health Counselor Intern
Primary Therapist - She / Her / Hers
Jessica Lock, Registered Mental Health Counselor Intern, graduated from Nova Southeastern University with a Master of Science in Clinical Mental Health Counseling. She is currently a Registered Mental Health Counselor Intern working towards licensure. She has three years experience working with clients that struggle with substance abuse and mental health issues. She has had the opportunity to work with clients in individual, family, and group therapy. She has a passion for helping those with substance abuse issues lead a more effective and fulfilling life. She believes in a holistic approach to recovery and utilizes person-centered and solution focused therapies.
Inspire Recovery LGBTQ Drug and Alcohol Addiction Rehab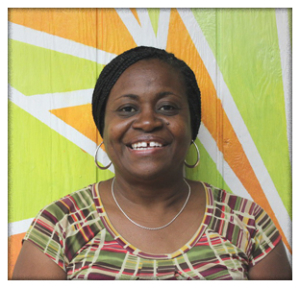 Shirley Ingram, MA, LMHC, MCAP
EMDR Specialist/Trauma Therapist - She / Her / Hers
Shirley Ingram, MA, LMHC, MCAP, is most passionate about the field of therapeutic professions, which she has over 25 years of experience in. A lifelong Floridian, she is highly skilled and dedicated to helping individuals overcome trauma and struggles with the debilitating effects of mental health illnesses and addictions. Shirley is driven by a genuine desire to help others to find inner peace and harmony. Shirley specializes in Eye Movement Desensitization Reprocessing (EMDR) Therapy.
EMDR is a worldwide recognized effective treatment for trauma. EMDR Therapy is a psychotherapy that enables people to heal from the symptoms and emotional distress that are the result of disturbing life experiences. It is a set of standardized protocols that incorporates elements from other treatment approaches, that are skillfully employed that helps the mind heal from psychological trauma.
Inspire Recovery LGBTQ Drug and Alcohol Addiction Rehab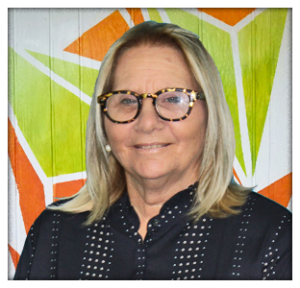 Deborah Mouw, MS, CAP
Primary Therapist - She / Her / Hers
Deborah Mouw is passionate helping individuals reclaim their lives. She knows firsthand how the web of addiction can devastate one's life as well as those who love them. Deborah's focus in her work is to instill hope, offer compassion, and empower the clients with whom she works. Early recovery is usually immensely challenging for both the individual and the family. "One of my goals is to help create a safe, caring environment for my client to flourish and rebuild their lives and reconnect with those they love." Her approach is genuine, and she seeks to treat each of her clients with the dignity, respect, and love they deserve.
Deborah's educational background includes an MS in Exceptional Student Education from Nova University and a BS in Art Education from Florida Atlantic University. She is a Certified Addictions Counselor Level 2 (CAC II) and a Certified Addictions Professional (CAP). She has worked in the substance abuse field since 2012. She has experience in various settings, including detox, in-patient hospital settings, partial hospitalization programs, outpatient, and residential treatment facilities. Her interests and specialties include addition/substance use, relapse prevention, self-esteem, family, and relationships. She uses various modalities that incorporate best practices from DBT, psycho-education, cognitive behavior, solution-focused, psychodrama, experimental, and somatic therapies.
Deborah was born and raised in Palm Beach County. Before being a therapist, she was a Special Education Teacher with the Palm Beach County School Board. Deborah has over 20 years of classroom and public teaching experience. She coached girls' soccer for many years and played on a women's team in Wellington. Deborah has a love for the ocean and was also an avid surfer for over 20 years.
Inspire Recovery LGBTQ Drug and Alcohol Addiction Rehab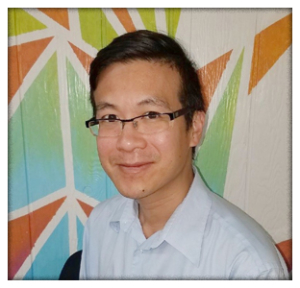 Dr. David Hu, MD
Psychiatrist, Medical Director - He / His / His
David Hu, M.D. was born and raised in New York. He attended New York University where he earned his Bachelor of Arts and Medical degrees. Dr. Hu completed his residency training and served as Chief Resident in the Department of Psychiatry at the University of Miami. Dr. Hu is dual board certified in General Psychiatry and Addiction Medicine. Dr. Hu has been practicing psychiatry and addiction medicine in a variety of settings for more than 15 years and is excited to work with Inspire Recovery and serve the healthcare needs of the LGBTQ community.
Inspire Recovery LGBTQ Drug and Alcohol Addiction Rehab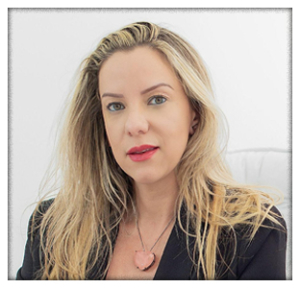 Karoline Mion, APRN
Nurse Practitioner - She / Her / Hers
Karoline is a Board Certified Nurse Practitioner. She was born in Brazil and her family relocated to South Florida when she was 11. She is fluent in Portuguese and Spanish. Karoline obtained her Bachelor's and Master's degrees from Florida Atlantic University. She is currently pursuing her post-Master's Mental Health Certification at the University of New Hampshire. She has been working in the field of addiction for over four years. Other work experience has included nephrology, primary care, GYN, aesthetics and telemedicine. Karoline is a Certified Diabetic Educator.
Inspire Recovery LGBTQ Drug and Alcohol Addiction Rehab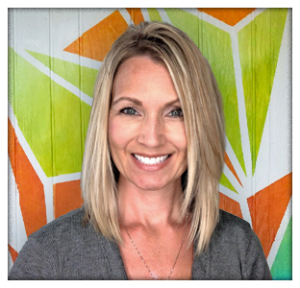 Jackie Vega, RDN
She / Her / Hers
Jackie Vega, RDN is a Registered Dietitian Nutritionist in private practice and a recent recipient of Arizona State University Medical Nutrition Masters program.
Jackie graduated with a Bachelors of Science in Dietetics from Kansas State University and completed her internship at Iowa State University and is a member of the Academy of Nutrition and Dietetics. She also completed a personal training program from the American Council on Exercise.
As the owner of The Wellness Solution, a personal fitness and wellness practice in south Florida she specializes in recipe development, meal planning, kitchen organization, fitness consulting, and integrating personal lifestyles into individualized programming for each clients goals.
Jackie has written several articles for WatchFit.com, SuperHealthyKids.com, HealthBeet.org, HealthInsiders.com and her personal blog, JackieVega.com.
Through her delicious recipes, quick yet effective workouts and lifestyle integration practices, Jackie teaches her clients how to create mouth-watering meals everyone will love, encourages them to not feel guilty for taking that 20-30 minutes out of their days to exercise and inspires them to feel beautiful + radiant in their own skin.
Inspire Recovery LGBTQ Drug and Alcohol Addiction Rehab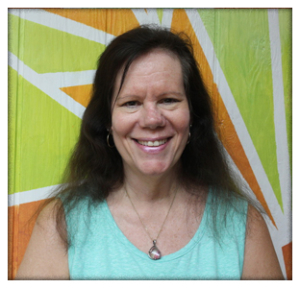 Sue Neering, LMT
Meditation Group Facilitator - She / Her / Hers
Sue Neering is an Integrative Therapist and Educator, licensed in Massage Therapy, a Certified Reiki Master / Teacher and Certified Hypnotist. Sue is also a Transformational Life Coach. Sue's integrative approach includes Inner Child work and the Law of Attraction. Additionally, Sue is a Certified FirstPlay® Educator —teaching parents storytelling combined with a gentle touch to foster attachment and bonding.
She specializes in practicing Integrative Therapies within the Addiction Recovery Community. Integrative Therapies includes, but are not limited to, Meditation, Guided Imagery, Intuitive Guidance, Breathing Exercises, and Reiki / Energy Work. At Inspire Recovery, Sue leads our clients in mindfulness groups. She approaches therapy with her original and compassionate style. She offers unconditional support while providing a safe atmosphere for clients to explore self-awareness and self-love. Mindfulness meditation is an integral tool in the recovery process. Sue is a masterful teacher of the art.
Inspire Recovery LGBTQ Drug and Alcohol Addiction Rehab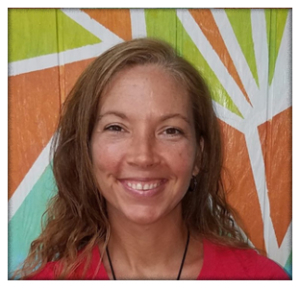 Jodi Neering, LMT
Group Facilitator - She / Her / Hers
Jodi Neering is a Licensed Massage Therapist and Certified Breathwork Practitioner honored to facilitate holistic health and recovery. She provides a unique combination of specialized breath and bodywork for integrating stress and processing trauma at a cellular level. These cutting edge therapeutic techniques regular the nervous system and inspire transformation through self-awareness. Jodi is lovingly committed to enhancing well-being by offering tools and practical action steps which create new neural pathways and empower the individual.
Inspire Recovery LGBTQ Drug and Alcohol Addiction Rehab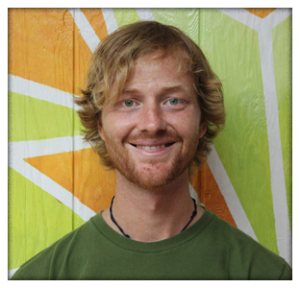 Brian Ritter, BA
Tai Chi Group Facilitator - He / Him / His
Brian Ritter is a sincere healer who uses medicinal moving meditations to help people live up to their full potential. He is a Tai-Chi Certified and Gamma Breath Certified practitioner who has been practicing Tai Chi, Qi Gong, breath work and meditation for the last 11 years and teaching these practices for the past four years. Brian graduated from the University of Central Florida, UDF, with a degree in psychology. His gift comes from cleverly crafting groups which inspire and deliver synergistic elements and profound wisdom.
Inspire Recovery LGBTQ Drug and Alcohol Addiction Rehab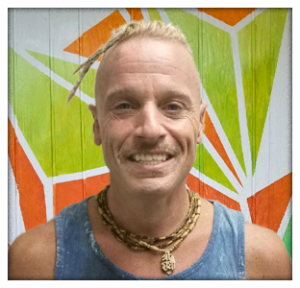 Scott Baker
Yoga Instructor
I was raised in Wilmington Delaware. I went to a Quakers Friends school where from a young age was introduced to Meeting for Worship or Meditation.
I went to collage at University of The Arts in Philadelphia. There I doubled majored in Ballet BA and Painting BFA.
After college I traveled in Europe and came back to the USA to live back in Philadelphia where I worked for Action Aids a non profit organization where I ran two different Transgender support groups on the late 90s.
I saw how addiction was intertwined in this community early on. I myself struggled with addiction but never sought any real help until later when I moved to Florida.
It was here in Florida I fell in love with the physical practice of yoga and became certified in over 500 plus hours of different trainings of different styles of yoga and the Hindu philosophy behind the practice.
I've been teaching for the last 10 years and love bringing this study into my life seeing the coralation of how yoga heals us and is a major component in the recovery process.
I will have 6 years of sobriety on January 23 2021.
Inspire Recovery LGBTQ Drug and Alcohol Addiction Rehab
Alana Hope Cherkin, RYT
Transportation Team, Group Facilitator and Recovery Advocate - She/Her/Hers
Alana Hope moved to Florida in 2016 to peruse her dream in giving back to the field of recovery. Having been through the process herself, as well as growing up in a family effected by loss of addiction, she found passion in helping others find a new way of life who are struggling with mental health and/or drug and alcohol addiction. Alana is an advocate for the LGBTQIA+ community.
Alana Hope previously managed a Yoga School where she has taken hundreds of hours of Yoga Teacher Trainings and uses her teachings to provide tools to help others find inner peace, serenity and joy in everyday life. Alana Hope provides transportation for clients to go to outside AA/NA meetings, and fun outdoor activities. She enjoys being an advocate for recovery, providing spiritual and healing guidance as well as sober support for the clients. Alana is an advocate foir the LGBTQIA+ community.
Inspire Recovery LGBTQ Drug and Alcohol Addiction Rehab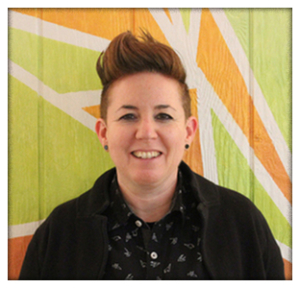 Donna Weinberger
CEO, Founder - They / Them / Theirs
Donna is dedicated to remaining at the forefront of behavioral healthcare for LGBTQ individuals by challenging age-old traditional systems. Donna encourages their staff by providing continuing education to commit a standard of care for the LGBT community with addiction & mental health trauma-informed therapies. Through case studies of experiences, Donna and their staff educate hospitals & treatment facilities throughout the country.
Before opening Inspire Recovery, Donna consulted for the behavioral healthcare industry for 10+ years, developing a strong alliance and passion to aid the recovery community, specifically serving a gender spectrum providing a safe space for transgender folks & others within the LGBTQ community.
Donna opened Inspire Recovery because it was a vital need to have an affirming environment for the transgender and queer community to live and recover with LGBTQ peers with an LGBTQ affirming staff. As a part of the LGBTQ community, Donna is concerned about the well-being of their peers and ensuring that anyone who wants to recover from addiction has a safe and affirming space to grow.
Inspire Recovery LGBTQ Drug and Alcohol Addiction Rehab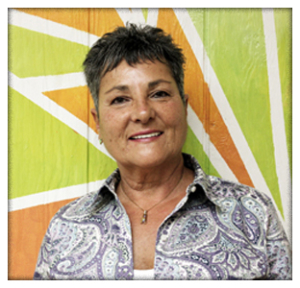 Joyce Matera
National Outreach Director - She / Her / Hers
Joyce Matera is a Certified Recovery Coach Trainer and Recovery Coach, certified by CCAR. Joyce has been an active member of the recovery community for the past 32 years. Joyce has been an impelling representative of the LGBTQ community, serving as a Board Member of LAMBDA North, a 12 step clubhouse for the LGBTQ community. She is an active member of NALGAP and WIN "Women in Network." Ms. Matera, along with Inspire Recovery, is an effective affiliate of Compass Business Alliance and many pride organizations.
Working in the treatment field for the past five years, she has brought considerable awareness of the plight and difficulties that the LGBTQ community has experienced in the world of treatment and recovery. Prior to her recent passion in the field of recovery treatment, she had a 21-year career in finance and insurance.
Inspire Recovery LGBTQ Drug and Alcohol Addiction Rehab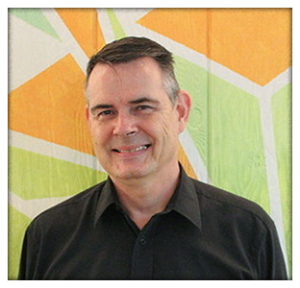 George Lydon
Administrative Assistant - He / Him / His
George received his Master's in Integrated Marketing Communication from Boston's Emerson College in 2000 and relocated to South Florida in 2001. After thirteen years working in the luxury retail sector in Palm Beach, George wanted to make a difference in people's lives and has been working in the field of treatment center admissions since 2015.
As a founding member of Voices of Pride, the local gay men's chorus, he is well ensconced in the LGBTQ+ community. At Inspire Recovery George oversees admissions from outreach to assessments.
Inspire Recovery LGBTQ Drug and Alcohol Addiction Rehab
Inspire Recovery Supports these LGBTQ, Human Rights, & AIDS Organizations