ABOUT LGBTQIA+ DRUG ALCOHOL REHAB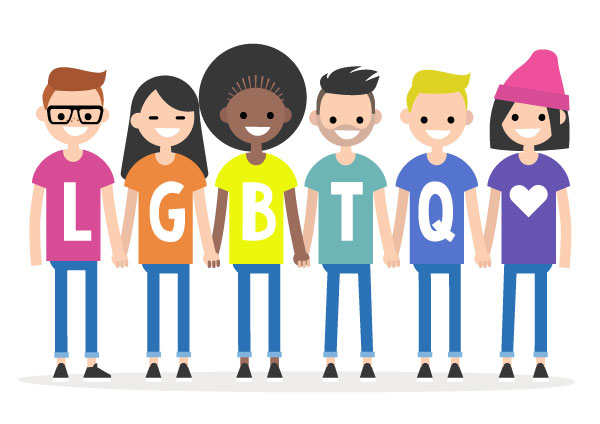 Is Inspire Recovery an LGBBTQI+ Specific Drug & Alcohol Rehab?
Yes! Inspire Recovery is one of only a few addiction rehab centers in the country that is completely focused on providing care for the LGBTQ community. Most noteworthy, our trauma-informed treatment approach and sober living structure are rooted in LGBTQIA+ affirming care practices. What else makes our program unique?
Art and creative-centered groups to provide a safe space for personal expression
Evidence-based therapies such as Cognitive Behavioral Therapy
Holistic and integrative health practices such as Nutrition, Tai Chi, Yoga and Meditation are staples our weekly group therapies
We are a co-occurring facility, therefore we treat both substance use and mental health
We foster a peer-support-focused structure at our center and sober living setting
12 Step recovery at LGBTQ+ Meeting House – LAMBDA North
Integrate sober, fun and supervised social events into the time clients spend together outside of Inspire Recovery
Live Your Best Life
Our treatment center strives to inspire clients to find their passions in life. During an art therapy or meditation group, individuals at Inspire often discover a life-long pursuit. Through our volunteer initiatives, we have seen compassion to help others grow naturally in our clients.
In encouraging self-expression, Inspire Recovery seeks to provide clients with a platform to explore self-analysis. The lens of self-awareness is where we see individuals embrace the potential of personal growth work. From Day 1, we care for our clients as whole and complete individuals. Our center is committed to the multi-faceted, dynamic nature of complex personalities that make up our bright and radiant LGBTQ community.
Our program is designed to enrich the emotional health and well-being of our clients. We nurture a sense of peace and happiness that is possible in recovery. By combining 12 Step recovery with healthy lifestyle changes, we create the foundation for an individual's self-care program post-treatment.
With open minds, new and emerging methods in the field of treating addiction and alcoholism give our clients all the tools available to make lasting changes in their lives for the better.
LGBTQ+ Cultural Awareness
All of our staff attend LGBTQIA+ cultural awareness training before starting to work with clients. Ongoing training is provided monthly for staff. Additional resources are used for training as well, such as
Addiction is a challenging condition to overcome, however, with the help of dedicated professionals and the support of a strong community, people are joining together in order to do what can't be done alone.
Contact our LGBTQ Drug Alcohol Rehab Today!
For more information, please contact us today: 561-899-6088. One of our admissions directors is available to answer your questions!