Are you or is someone you struggling with addiction?
Inspire Recovery can help! Call 561-899-6088 for a free & confidential consultation.
Nutritional needs of Transgender people in recovery
Transgender and gender-nonconforming communities face a higher disadvantage in accessing proper care, information and services that affect their health outcomes. There is a lack of literature and information available to LGBTQ+ communities, and this particularly affects transgender people.  Most of the health literature written for these communities focuses on sexually transmitted diseases. This leaves little to no information available regarding nutrition-related health disparities that affect the transgender community. Some examples of the disparities include eating disorders, food insecurity, and chronic diseases. Currently, nutrition resources for transgender people are lacking.
Eating disorders and the transgender community
Studies have found that eating disorders affect greatly the transgender community. Food intake has been used as a coping mechanism and a way to suppress or accentuate gender identifying features. This is done mostly by the use of restrictive or compensatory eating disorder behaviors to provoke weight and body size changes. The transgender community also faces food insecurity and so all these factors together affect their health outcomes.
There are five themes surrounding barriers to healthy eating that can be applied to the transgender community in recovery: access, cost, preparation, health status, and shelf life. Lack of knowledge on how to prepare and lack of time that it takes to prepare healthy meals can be a barrier to proper nutrition for transgender people. Studies have also shown that co-occuring disorders such as depression, disability, addiction and eating disorders, all of which impact the transgender community, serve as a barrier to healthy eating. This information sheds light on possible interventions to implement nutrition for transgender people. Incorporating nutrition education on healthy eating while on a budget, food preservation and healthier food choices for this community are some examples.
Nutritional guidelines for the transgender community
There are currently no specific guidelines on nutritional needs for transgender people. The literature asks that health practitioners use clinical judgement, however there are some specific medical events that can affect the nutritional needs of transgender people. For example, testosterone hormone therapy can change metabolic needs, weight fluctuations and glucose intolerance. Undergoing gender affirming surgical interventions may require an elevation in protein intake post-surgery for proper wound healing. Therefore, nutritional recommendations and further research are needed for proper health outcomes of transgender people, especially while undergoing recovery.
Specialize nutritional resource for the transgender community in recovery
That is why at Inspire Recovery, our priority is to bridge the gap between misinformation, addiction, and nutrition. All of these correlate into the wellbeing of the diverse LGBTQ community we strive to serve.
Meet Jackie Vega! She is a Registered Dietitian Nutritionist in private practice and also works with rehabilitation clinics such as Inspire Recovery in West Palm Beach. She works to provide nutrition education to clients in recovery, as well as educate members of the LGBTQ community. In her work and expertise, Jackie understands the importance of nutrition being incorporated into a recovery program, and that is why she leads a Nutrition group class at Inspire Recovery. These classes include cooking sessions where members of the community are encouraged to be involved in the cooking process as well as having a meal together. There are also plenty of fun and hands-on activities including food preparation, education on diverse food groups and guidance in making better choices with the resources available at hand.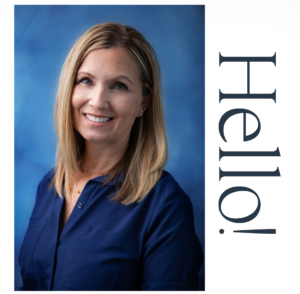 Jackie's goal for clients at Inspire:
"Our clients have been through so much in their lives as members of the community. Oftentimes I am helping them to see themselves as beautiful, amazing and important people in our world. With social media painting a picture of "perfectionism" or "ideals" of how we are supposed to look or what we are supposed to be eating, I try to help our clients with body positivity and living free of "food rules". When it comes to a client who is really set on a specific goal I work with them individually so that I am able to understand why these changes are desired and move forward in a healthy way that is specific to their needs."
If you have any questions on how to provide gender affirming nutrition for transgender people or people in recovery, contact us to discuss the specialize services we offer!
Are you or is someone you know addicted to drugs?
Call Inspire Recovery today at 561-899-6088 for a free & confidential consultation.
Inspire Recovery Supports these LGBTQ, Human Rights, & AIDS Organizations