LGBT Meth Rehab, Getting Help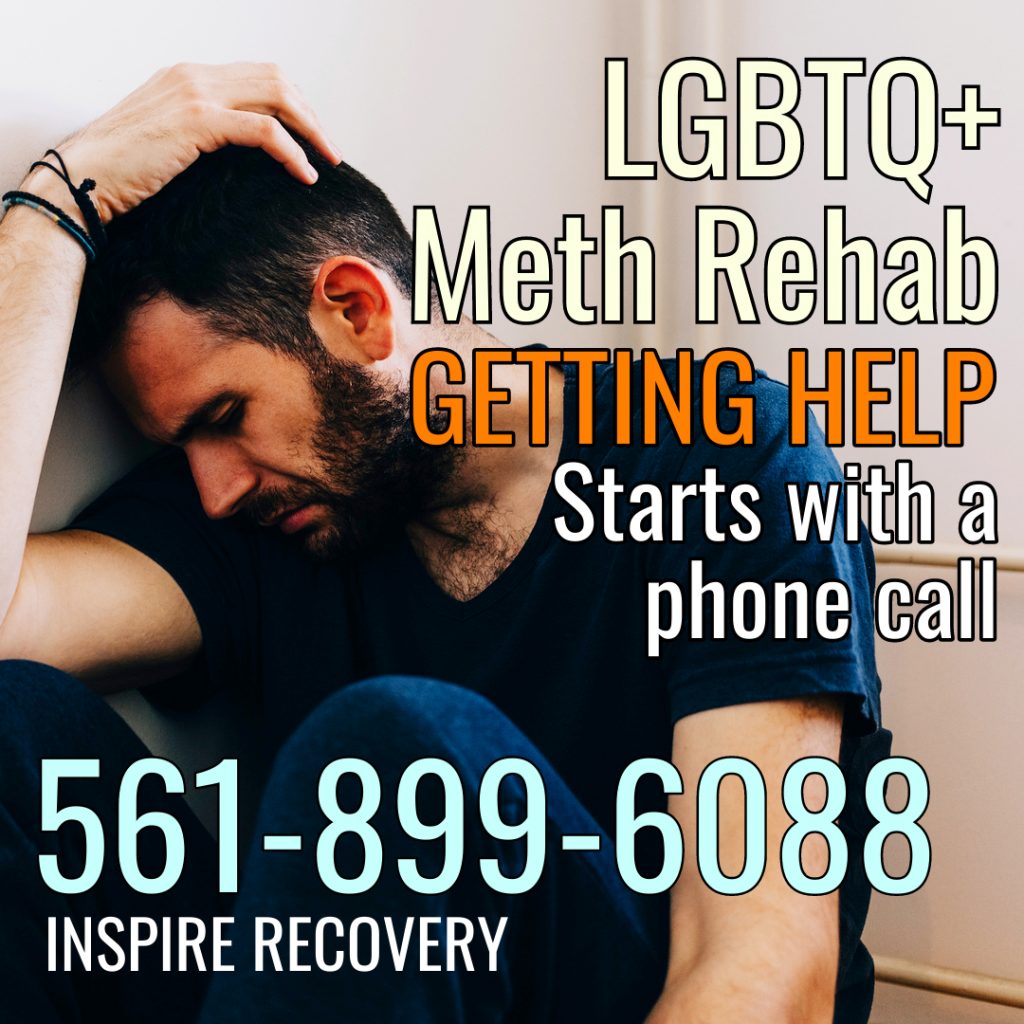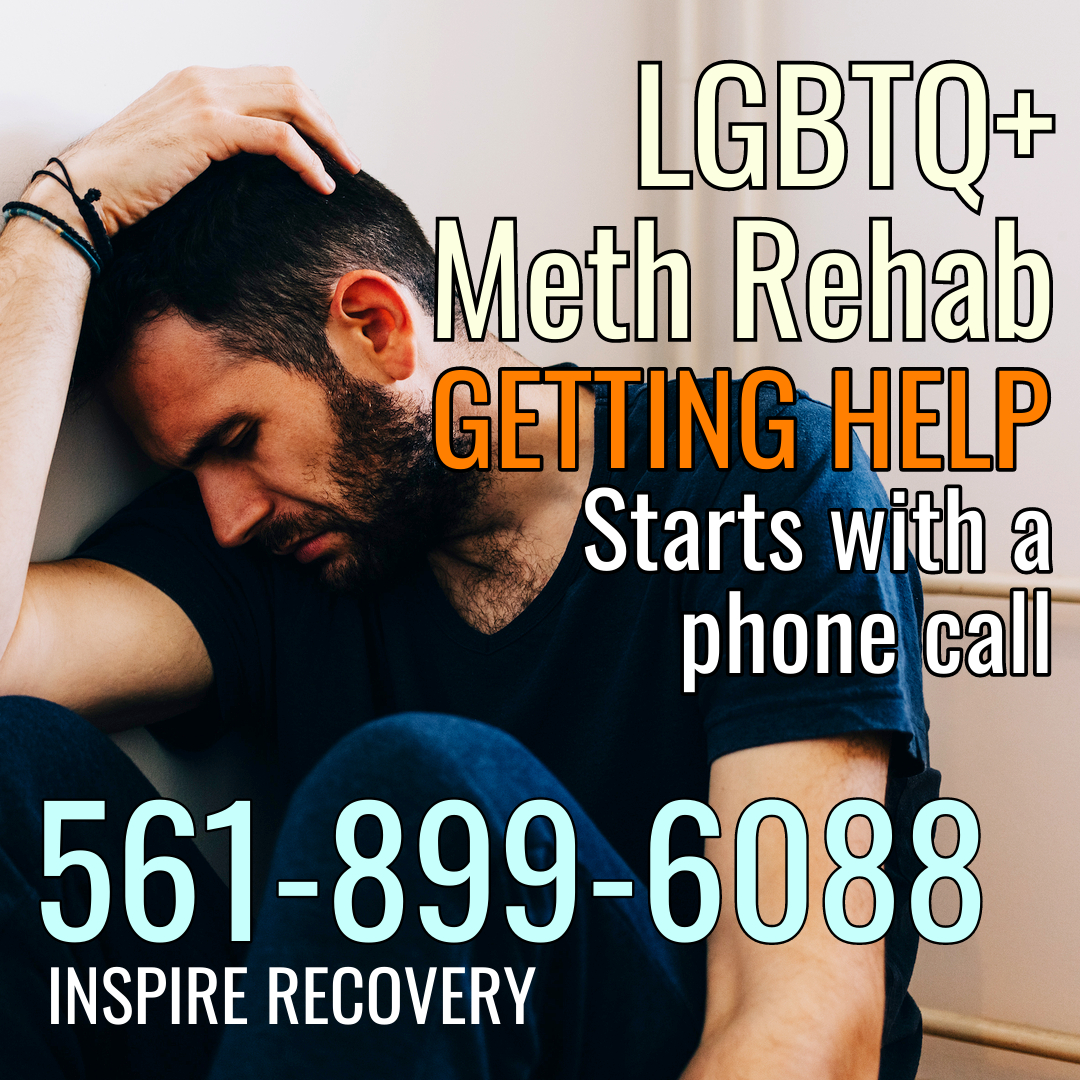 GETTING HELP STARTS WITH A PHONE CALL 
Are you or someone you know (who is a member of the LGBT community) addicted to meth? inspire Then Inspire Recovery might have answers that can really help.. LGBT meth rehab and addiction treatment centers do exist, and it might be the right option for you, your friend or loved one. The best thing to do right now is to call the LGBT Meth REHAB Experts at Inspire Recovery today and ask for help. 
No matter what, gay or not, we are here to help you, your friend or loved one started on the road to recovery. And that starts with a phone call: 1-561-899-6088.
WHAT HAPPENS WHEN I CALL?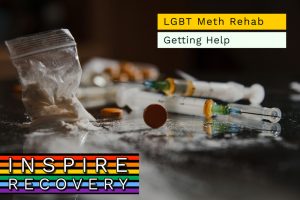 We will ask some questions so that we are best able to give you expert advice on how LGBT Meth Rehab works. During the call, we'll discuss your options, insurance coverage and additional costs.
We will also need to ask you about your use of drugs and alcohol. We guarantee that all the information you share is completely confidential. The info you share will not be used against you, only to help us help you the best we can. We encourage you to be honest and trust that as a center for recovery, we have your best interest in mind.
Additionally, we will discuss whether or not you need to go detox. Not everyone needs to go to a detox center before entering an addiction rehab. Through our initial phone conversation and an assessment, we will know for sure what you're next steps will be. Ultimately, we will be determining how to find the right meth rehab addiction treatment center for you. This could be at Inspire Recovery, and it could also be at another center. 
The first step is to call today to start the conversation. Whether the call is for you or a loved one, we are here to assist in getting help today. 
DO I NEED INSURANCE TO GO TO A LGBT METH REHAB? 
The short answer is yes, insurance is needed to attend our LGBT meth rehab. However, when you call we will discuss your options, whether or not you have insurance. It's still important to call and learn what resources and rehabs are available. 
Most insurance plans cover some, if not all, of the detox and a 30-day treatment program. Not everyone has to go to detox. Through an assessment with one of our staff members, we will determine what your next step to getting clean will be. 
Following detox, insurance plans usually cover some amount of days for the three levels of care our facility provides. Those levels include: 
If you are on Medicaid, our staff will take the time to contact your health insurance to discuss your needs. It is our goal to help LGBT individuals to attend an LGBT meth rehab. We often process a Single Case Agreement with Medicaid insurances. This will outline to the insurance company why an LGBT person has a better chance of rehabilitation at our center.


WHAT IF I DON'T HAVE HEALTH INSURANCE FOR REHAB?
If you do not have insurance, you still have options. There's an option to pay out-of-pocket, which we can tell you more about over the phone. Another possibility is to apply for insurance right away or during the next open enrollment period. Furthermore, there is also the potential to go to a center that is able to provide scholarships. And, there are even state-funded centers. 
No matter what your financial situation is, get help today by giving us a call. We will do what we can to connect you to the resources available. Inspire Recovery is located in South Florida, where a number of other meth rehabs exist. If you're LGBT and unable to come to Inspire, we will refer you to a center that we trust to be LGBTQ-inclusive.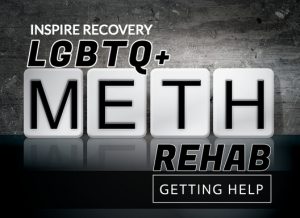 WHY IS AN LGBT METH REHAB IMPORTANT? 
You might ask yourself why someone who is gay or lesbian, bisexual, transgender or non-binary would want to go to an LGBT meth rehab? Aren't all rehabs the same? 
At Inspire Recovery, we provide a level of individualized care that can not be matched by a center that is not specifically focused on the LGBT community. From the knowledge and training that our staff receives to our group therapy content—every aspect of our program is designed with the needs of LGBTQIA+ people in mind. 
For example, in our Love & Relationships group, each person is able to talk openly about their experiences, without the fear of being judged. The peers in the room and the licensed therapist leading the group knows that LGBTQIA+ experiences are different than heterosexual and/or cisgender relationships.
Furthermore, our program and clinical team apply that best practices for serving the transgender community. This helps to create a more comfortable environment to discuss intimate details that might be further repressed in a rehab where you are the only queer or transgender person in the group.

IS THERE LGBT STAFF AT AN LGBT REHAB?

As an LGBT meth rehab, our center is able to treat all drug and alcohol addictions. Our program was created by and for those who are gay, lesbian, bisexual, transgender and queer. Individuals who identify as genderqueer, gender fluid or non-binary will also find our rehab more affirming than other centers. 
Additionally, many of our staff members are LGBT and some are also in recovery. 
In recovery from addiction, those who have had a shared lived experience can uniquely support each other. That is one of the main reasons we opened Inspire Recovery. We know that peer support is the heart of the LGBT community. We are committed to increasing the number of LGBTQIA+ individuals living fulfilling and healthy lives in recovery from drug and alcohol addiction. 
Read more about why LGBTQ staff benefit LGBTQ individuals in addiction rehab.
LGBT HAVE HIGHER RISKS, MENTAL HEALTH, AND ADDICTION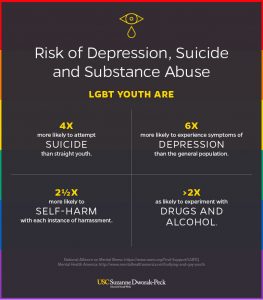 Over the last couple of years, meth addiction has increased by hundreds of thousands. According to the National Institute for Drug Abuse, "more than 70 percent of local law enforcement agencies from the pacific and west-central regions of the US report methamphetamine as the greatest drug threat in their area."
The LGBTQ+ community has a 30-40 percent higher risk of drug and alcohol addiction, and meth is no exception. That's why an LGBT meth rehab is necessary and getting help is required if you're going to beat the addiction. The National Alliance on Mental Illness (NAMI) and the Substance Abuse and Mental Health Services Administration (SAMHSA), outline that "LGB adults are more than twice as likely as heterosexual adults to experience a mental health condition." The organization Trans Equality provides research that shows: 
48%

of all transgender adults report that they have considered suicide in the past 12 months, compared to 4% of the overall US population.
DON'T WAIT, CALL TODAY

The use of meth can start as early as 12 years old, however, meth is not a drug that you're able to dabble with. After using meth a number of times, this highly-addictive stimulant starts to become habit-forming. Before you know it, you're in the clutches of an addiction and you will likely do anything to get your hands on more.

For these reasons and more, LGBTQIA+ individuals have a greater chance of long-term recovery from addiction when their journey begins with a strong LGBTQIA+ support network.
Even if you just have questions that need answers, give us a call today.

Someone is available 24 hours a day, however, if you're in an emergency situation please call 911. Don't wait any longer, get help today. LGBT meth rehab is the right place to get help and get you or someone you care about on the road of recovery.