TESTIMONIAL JOSLIN NORTH CAROLINA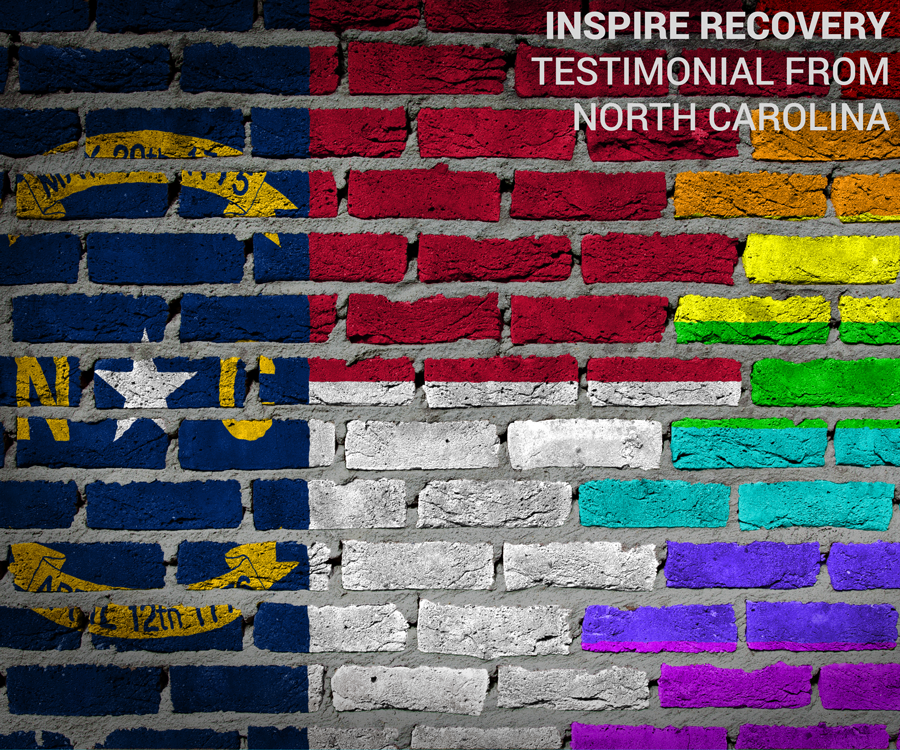 How Inspire Recovery Saved My Life
"The Joslin Story"
My Inspire journey all started about 2 years ago. I had just got out of rehab and had only a small trash bag full of clothes to my name, when I got picked up by a van in Port Saint Lucie and brought down to West Palm Beach. Only about 30 days prior to that I had overdosed in the back bedroom of my house. I was so scared then and nervous when I opened the doors to Omar house one of the original halfway houses that I lived in when I started at treatment at Inspire Recovery. I was fresh out of rehab, fresh out of North Carolina where many traumas had happened to me, and fresh out of a sense of self-worth. I came from a small town called Spartanburg in South Carolina, and besides one other person I knew of but had never met I was the only transgender woman that I knew up to that point. When I stepped into the doors of Inspire Recovery,  it was magical and almost like the healing had instantly began. Two other trans women ran to the door of Omar house to greet me they gave me a hug, told me they had been expecting me, and that they were glad to see me. That was the first time I had ever laid eyes on another person that was transgender, but that's not all they were because they quickly became family. My inspire family.
I hadn't felt loved in a long time. I remember the first day I had at Inspires IOP.  I was taught that I wasn't alone anymore, that i was loved, that I was important, and that I could have the things in life that I had always dreamed of if I just stayed clean and Sober today. I remember how much love and warmth I was surrounded with my whole entire time there. I remember I cried in the bathroom on my first day because I hadn't ever been made to feel loved or welcomed anywhere, but here where these people that loved me for who I was and it shattered a lot of negative beliefs I had about myself.  That love saved my life. I had previously always felt so alone and so depressed. Something told me that I didn't have to feel that way anymore.
I really needed the therapy and structure that Inspire gave me. I needed it really badly because at that point in my life I don't think that I was capable of going out into the world on my own. I would have ended up back in a prostitution ring and back on meth really quick if I would have not had that structure at that time in my life. There were times that I felt like giving up and going back to my old ways, but the folks at inspire like Donna, Al, and Alicija were always there to keep me on track and make sure that I felt loved. Inspire really knows how important it is for a person to feel loved in recovery.
Inspire introduced me to AA and NA. I started working the twelve steps and seeing the gender therapist that inspire provided me with and things started to get better. I went to groups every day, I did the steps, I got into spirituality, and most importantly I found a Higher Power. Inspire helped guide me through that process in the way that I needed.
I remember the field trips we used to have. Going to go see the turtles, go to the beach, going to the science museum, and a lot more. Inspire taught me that recovering from my addiction did not have to be boring, and that in fact it was a lot more fun to be clean and sober. I remember my favorite group we had at Inspire was music group. It really helped me learn to express myself. Really I have to give credit to inspire the spiritual and God loving woman typing this today who is genuinely happy about her life is because they helped build me up into this person. They helped me work through my traumas. I remember I used to have trauma flashbacks so bad they would sometimes find me under a blanket under the table in the group room. I don't have those trauma flashbacks because of the therapy that I was given. I started to be able to enjoy my life and i realized that I didn't need alcohol, meth, or my eating disorder to be happy. In fact i remember being told "the only thing you need to do to find happiness is not get high, work the steps, and practice acceptance." I am really glad that I took that advice because that was the starting point of my recovery.
I even remember when Inspire Living at The Loft opened which is the main campus now that people going to Inspire Recovery live at now. I was the first client to live in the Loft. It kind of makes me feel special. I walked up those stairs and looked to my left and saw that giant city skyline of West Palm Beach. It was breathtaking. The inside of the Loft is so beautiful it looks like something out of a very sophisticated movie. My time at inspire holds some of the most precious memories that I have in my life. I look back on them and smile.
Today I have a wonderful fiance. We plan on getting married on Thanksgiving in 2018. I have an apartment in West Palm Beach not far away from downtown West Palm. I have a new family of choice today. I am employable and earn my money working 9 to 5 today instead of walking the street for it. I am the happiest that I have ever been today, and that is largely thanks to the people at Inspire Recovery. Inspire recovery SAVED MY LIFE.
So to you my new friend just starting your Inspire journey looking to walk up the hallowed stairs of the Loft for the very first time. I welcome you to the place where I found myself. I welcome you to my family. My Inspire family.