Loni Cervone, LMHC, CAP, QS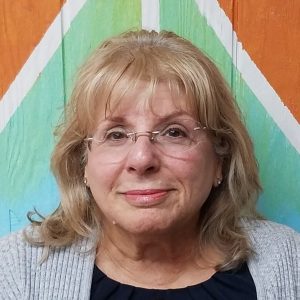 Loni Cervone, LMHC, CAP, QS received her Master's Degree in Mental Health Counseling from Florida Atlantic University. As a clinician, Clinical Director and Qualified Supervisor, with 20 years experience; Loni has found it rewarding to serve a diverse population while working in different settings-including in New York, California and Florida.
Loni can honestly say that she has found fulfillment in helping clients to address solutions to personal life challenges, overcome struggles and trauma, and go on to find peace and serenity in their lives. She believes that we all have the power to create personal change. Her therapeutic approach integrates complementary methodologies and strategies to create a trusting relationship with clients.
With, compassion, validation, and empowerment, she works holistically, helping individuals discover their essential truth. She celebrates the special aspects of each client here at Inspire Recovery.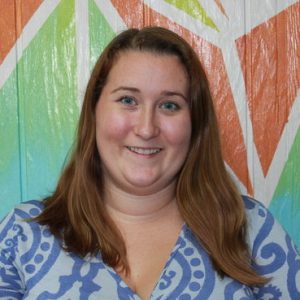 Erin has been working in the field of substance abuse since 2010 and is a Registered Mental Health Counselor Intern and a Certified Practitioner in Rapid Resolution Therapy.
Erin obtained a Bachelor of Science in Psychology from the University of Central Florida and a Master's of Science in Counseling Psychology from Palm Beach Atlantic University. Erin utilizes a client-centered approach to empower clients to overcome their personal obstacles and develop a life that's worth living. Using a combination of evidence-based interventions, such as CBT, Motivational Interviewing and DBT, Erin assists her clients in making changes necessary to look toward the future with excitement and hope. Erin approaches each client as the unique individual they are and creates a safe, non-judgmental environment to explore any issues that may be keeping you from moving forward in life.
Lia Bigelow, MA, CAP, LPC
Primary Therapist, Utalization Review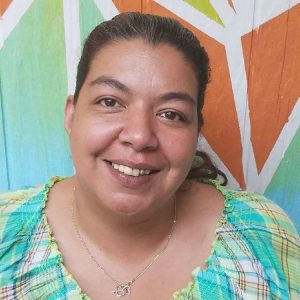 Lia Bigelow has over 20 years of diversified experience in the fields of Human Services, Information Technology, and Higher Education. She has administered program planning and oversight, counseling, organizational development and systems consulting. Lia has a Master's of Arts in Counseling Psychology from Rosemont College and a Bachelor's of Arts from the University of Pennsylvania.
She has directed a variety of drug and alcohol programs throughout the Philadelphia Region which encompass diverse populations including members of the LGBTQIA+ community, mothers with children, chronically homeless men and women, adults with co-occurring mental health disorders, and formerly incarcerated men and women.  
Mrs. Bigelow's proudest achievement thus far in her career was the development and opening of the first inpatient drug and alcohol program exclusively for transgender and gender non-conforming individuals in the country. Through this ground-breaking program, not only are program participants able to get appropriate and affirming care, but for many who were homeless upon admission they were placed in permanent independent living upon program completion. She continues to provide consulting for treatment centers with an emphasis on competency training for providing clinically relevant and culturally affirming care to members of the LGBTQIA+ communities.
Jaki Neering, MSW Registered Clinical Social Work Intern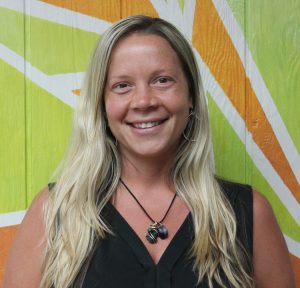 Jaki Neering, has a loving & progressive approach working with the LGBTQIA+ community. Jaki graduated from Barry University in 2016 with a Master of Social Work degree. She is currently a Registered Clinical Social Work Intern and will soon be a licensed therapist. Jaki believes in the power of trauma-informed interventions, which recognizes human vulnerability but focuses on finding strengths, resources, and capacity for healing and recovery by promoting factors that will enhance a person's resiliency.
Through her inspirational approach, Jaki has a passion for empowering marginalized populations. She is devoted to serving the LGBTQ population while on the journey of self-discovery, self-love, and long-term sobriety. Jaki assists individuals in finding their voice and advocates for self-expression. Additionally, Jaki believes in the transformation of recovery and is passionate about helping others find their truth.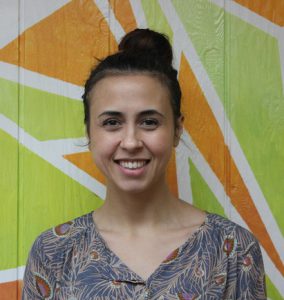 Dr. Norine Rosado is a native of Puerto Rico but grew up across the country in different states including Hawaii, California, Florida and Puerto Rico. She is a Family Medicine Board Certified Physician. Dr. Rosado began her studies by completing her Bachelors of Science in Biochemistry at Florida State University and then studied at Ponce School of Medicine to obtain her medical degree. She then moved to Miami, Florida to attend the oldest Family Medicine Residency in the country at Jackson Memorial Hospital / University of Miami residency.
She has worked with underserved populations her entire career, as well as patients of all ages from infants to geriatrics. Dr. Rosado currently runs her primary care clinic located in West Palm Beach, Florida. As of January 2017, she is the Medical Director for Inspire Recovery.
Sharon Johnson-Hyatt, APRN, PMHNP-BC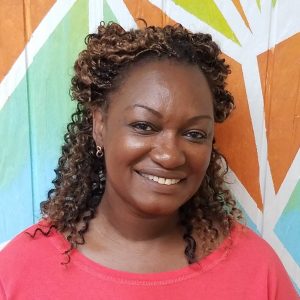 Sharon Johnson-Hyatt is a board-certified nurse practitioner in family psychiatry. Sharon has training and experience treating patients with psychiatric disorders across the lifespan. She also provides care across practice settings including detox, rehabilitation and recovery for treatment centers.
Sharon received her Associate Degree in Nursing from Miami Dade College. After graduating she worked at Baptist Hospital in Miami and also with Fresenius Medical Care in Nephrology. Her experiences illustrated the gap between medical and psychiatric care and over time encouraged Sharon to pursue a psychiatric-mental health nurse practitioner certificate at the University of Texas Rio Grande Valley, Texas.
Today, Sharon focuses on integrative mental health services for emotional and physical well-being. She works collaboratively with fellow psychiatric health practitioners to provide optimal care for her patients.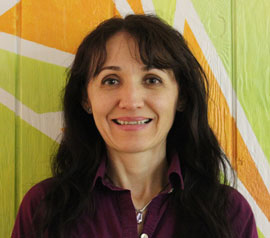 Carmen is a Registered and Licensed Dietitian/Nutritionist, Board Certified as a Specialist in Gerontological Nutrition, Certified LEAP Therapist (dealing with adverse food reactions), and is Enrolled in an Integrative and Functional Nutrition Academy Certification Program. Carmen graduated from Florida International University, Magna Cum Laude. Her vast experience places her in a unique position to teach a comprehensive amount of nutrition information in an easy to understand way. She feels that nutrition and food are at the center of a healthy lifestyle. Carmen strongly believes that food has a quintessential role in health. She enjoys teaching people that healthy food is delicious and fun.
Carmen engages her students through a variety of methods that include active participation, the creation of recipes and food demonstrations. When Carmen is not busy teaching and helping her patients to better health, she enjoys spending time with her family, riding her wave-runner, gardening, and reading. She is passionate about everything related to food. She loves to cook, bake, and sprout vegetables and beans. Most importantly, she likes to eat her exquisite menu creations.
Meditation Group Facilitator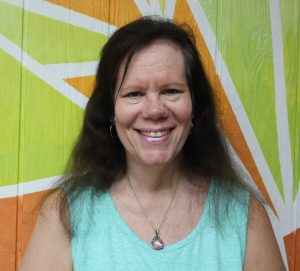 Sue Neering is an Integrative Therapist and Educator, licensed in Massage Therapy, a Certified Reiki Master / Teacher and Certified Hypnotist. Sue is also a Transformational Life Coach. Sue's integrative approach includes Inner Child work and the Law of Attraction. Additionally, Sue is a Certified FirstPlay® Educator —teaching parents storytelling combined with a gentle touch to foster attachment and bonding.
She specializes in practicing Integrative Therapies within the Addiction Recovery Community. Integrative Therapies includes, but are not limited to, Meditation, Guided Imagery, Intuitive Guidance, Breathing Exercises, and Reiki / Energy Work. At Inspire Recovery, Sue leads our clients in mindfulness groups. She approaches therapy with her original and compassionate style. She offers unconditional support while providing a safe atmosphere for clients to explore self-awareness and self-love. Mindfulness meditation is an integral tool in the recovery process. Sue is a masterful teacher of the art. 
Tai Chi Group Facilitator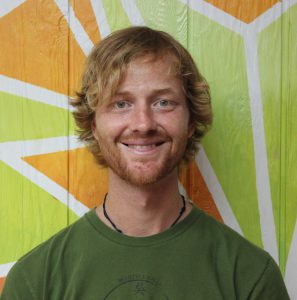 Brian Ritter is a sincere healer who uses medicinal moving meditations to help people live up to their full potential. He is a Tai-Chi Certified and Gamma Breath Certified practitioner who has been practicing Tai Chi, Qi Gong, breath work and meditation for the last 11 years and teaching these practices for the past four years. Brian graduated from the University of Central Florida, UDF, with a degree in psychology. His gift comes from cleverly crafting groups which inspire and deliver synergistic elements and profound wisdom.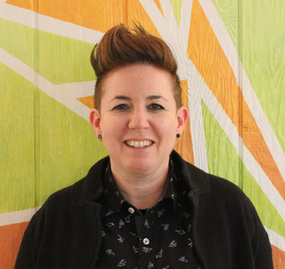 Donna is dedicated to remaining at the forefront of healthcare for LGBTQIA+ individuals by challenging age-old traditional systems. Donna encourages her staff by providing continuing education to commit a standard of care for the LGBTQIA+ community with addiction & mental health issues that have not been seen before. Through case studies of experiences, Donna and her staff educate hospitals & treatment facilities throughout the country.
Donna received her Bachelor of Arts degree in Communications from Florida Atlantic University and went on to independently become proficient in web programming and marketing. Donna spent 10 years working in print and web media for the behavioral healthcare industry, developing a strong alliance and passion to aid the recovery community, specifically serving a gender spectrum providing a safe space for transgender folks & others within the LGBTQIA community.
This initial profession in behavioral healthcare has connected Donna to many local and national treatment centers and formed the catalyst for Donna to open a center that could focus on helping members of the LGBTQIA community in recovery. As a part of the LGBTQIA community, Donna is concerned about the well-being of her peers and ensuring that anyone who wants to recover from addiction has a safe space to grow.
National Outreach Director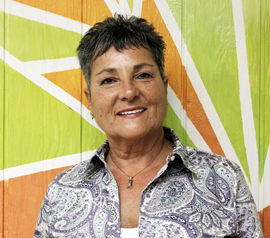 Joyce Matera is a Certified Recovery Coach Trainer and Recovery Coach, certified by CCAR. Joyce has been an active member of the recovery community for the past 32 years. Joyce has been an impelling representative of the LGBTQ community, serving as a Board Member of LAMBDA North, a 12 step clubhouse for the LGBTQ community. She is an active member of NALGAP and WIN "Women in Network." Ms. Matera, along with Inspire Recovery, is an effective affiliate of Compass Business Alliance and many pride organizations.
Working in the treatment field for the past five years, she has brought considerable awareness of the plight and difficulties that the LGBTQ community has experienced in the world of treatment and recovery. Prior to her recent passion in the field of recovery treatment, she had a 21-year career in finance and insurance.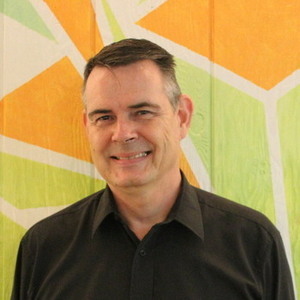 George received his Master's in Integrated Marketing Communication from Boston's Emerson College in 2000 and relocated to South Florida in 2001. After thirteen years working in the luxury retail sector in Palm Beach, George wanted to make a difference in people's lives and has been working in the field of treatment center admissions since 2015.
As a founding member of Voices of Pride, the local gay men's chorus, he is well ensconced in the LGBTQ+ community. At Inspire Recovery George oversees admissions from outreach to assessments.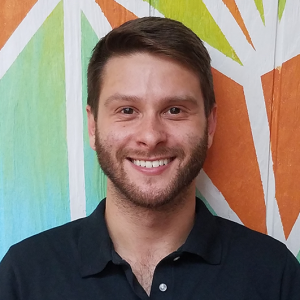 Paul has an extensive background working with LGBTQ people, predominantly, LGBTQ youth. Paul sat on the board of New Jersey's largest civil rights organization for five years, where his main mission was to assist with the bullying epidemic sweeping the nation. The passion Paul has for his work includes a compelling testimony he provided before the New Jersey State Legislature—which helped pave the way for the strongest anti-bullying legislation to ever be passed. His burning desire for helping others is also shown from the seminars Paul conducted with high school staff and students on the importance of inclusiveness.
Paul has worked in the ever-evolving world of addiction for three years—with his momentum still in full swing. His life revolves around the ethical treatment of drug addicts and alcoholics seeking a better future.
Click here to learn more about Paul in a little interview we conducted.